Evolving Technology Customised for You
Evolving technology means that there is now a number of printing techniques available to the textile industry. Sublimation printing is a unique molecular process that results in bespoke garments that are soft to touch and rich in colour.
The PSW Sublimation range allows you to introduce garments to your uniform range that are bold and distinctive.
Polos
- Customised, made-to-order Sublimated Polos –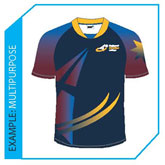 Pe-production sample available
50+ UPF Protection for sun protection
Fast delivery turnaround times (6-8 weeks)
Minimum quantity only 30 pieces
Unlimited colour & design options
Individual names & numbers
Basketball Tops
- Customised, made-to-order sublimated Basketball Tops –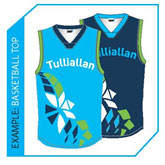 Pe-production sample available
50+ UPF Protection for sun protection
Fast delivery turnaround times (6-8 weeks)
Minimum quantity only 30 pieces
Unlimited colour & design options
Individual names & numbers
Athletic Singlets
- Customised, made-to-order Sublimated Athletic Singlets –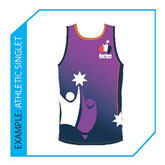 Pe-production sample available
50+ UPF Protection for sun protection
Fast delivery turnaround times (6-8 weeks)
Minimum quantity only 30 pieces
Unlimited colour & design options
Individual names & numbers
Sport Shorts
- Customised, made-to-order Sublimated Sport Shorts –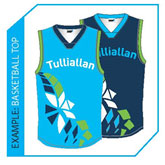 Pe-production sample available
50+ UPF Protection for sun protection
Fast delivery turnaround times (6-8 weeks)
Minimum quantity only 30 pieces
Unlimited colour & design options
Individual names & numbers
Contact us today about custom design options on (03) 9768 0333 or [email protected]