Every Stitch Designed
PSW can provide a total uniform solution for all seasons. We offer a truly individual experience, leveraging our Design and Production Team to create a unique solution that meets your needs today and tomorrow. We achieve this by tailoring fabrics, style feature, garment embellishments, and specific colour selections.
We are committed to the timeline outlined below, and to providing the highest quality uniform that best marry both your brand goals and your student's needs.

Total Branding Solutions
PSW have an extensive team of designers, graphic experts, pattern makers, garment technicians and fabric experts who will consult, create and work with you to ensure your school community gets the best uniform possible.
Our tailored design solutions include:
Piping matched to colour combinations around collars & plackets to enhance styling
Quality Logo embroideries - colour matching of thread and finish to a high quality standard
Custom Zips, colour matched and different styles, to enhance the design of the garment
Logo options of HD/NHI/Screen printing
Reflective tape and printing
Rib with your choice of stripe combinations
Unique Colours and Dyes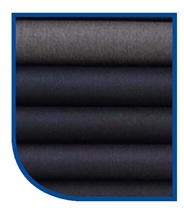 We can customise fabric dyes and colours, school logo options, garment designs and fabrics to match your branding requirements. All our fabrics go through a step-by-step process to ensure each batch is identical to the original master. We use the same specifications for performance across all our tests (weight of fabric, pilling tests, colourfast results, light-fastness results, UV protection results, shrinkage results, texture and handle and washing results).
We can customise anything to suit your needs.
Contact us on (03) 9768 0333 or [email protected] for a quote toady!